Pearl Class
Welcome to Pearl Class
Class Teacher: Miss Yardley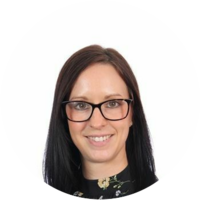 Learning Support assistant: Miss Sajid
Welcome to Pearl class a fun, engaging and creative classroom for every individual.
In Pearl class we will be exploring and learning together across the curriculum. We follow three main rules in the classroom and around school; Ready, Respectful and Safe. Children are encouraged to take ownership of these rules and support others to follow them too. As each child is in a 'house' they can earn lots of house points too!
In Pearl class our PE day will be on a Friday morning for one hour. Children will be required to wear their trainers and their PE clothes ready for an exciting and energetic session! PE kit is trainers, plain joggers and white PE top, their school hoodie is also recommended for PE days. These sessions will be in the hall or in the outdoor area.
Half termly homework is available on the website through the homework web - this is focused around current learning in the classroom and an opportunity to embrace and develop that learning together at home.
In Pearl class homework will be sent out every Friday and will need to be completed and returned the following Thursday.
Maths:
Children will receive maths homework which is aimed at keeping their knowledge spinning throughout the year and on occasion they may receive more focused homework based on skills being taught in class.
Reading:
Children will bring home two reading books each week. One of these books will be a phonetically decodable and they will have read this three times in school. Sharing this book at home will allow you to see the progress your little reader is making and share that progress with them. They will also bring home a reading for pleasure book that they have chosen themselves. It would be lovely for you to make some time to share this book with your child and share their love of reading.
Phonics:
Children will be given a sheet containing words and sentences with the week's phonemes included in them. Tricky words will also be included. Spending time doing this with your child at home will give them the opportunity to continue the skill outside the classroom.
Anything else...
If you have any questions or concerns please feel free to discuss these with Miss Yardley or Miss Sajid.