Our Autumn 2 Journey
Ruby Nursery Half Termly Overview
Ruby Reception Half Termly Overview
Ruby Reception Half Termly Home Learning
Whole School Song Knowledge Mat
Outdoor Learning
(...whatever the weather!)
The children enjoyed working together to create their own ball run using the guttering and adjustable height stands.
#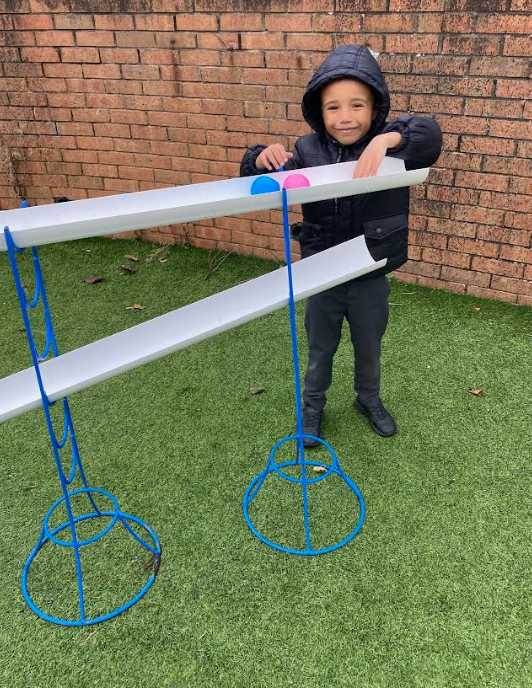 'We're going on a bear hunt'
The children in Nursery enjoyed going on a bear hunt of their very own! We travelled through the long wavy grass, thick oozy mud, deep cold river, big dark forest, swirling whirling snowstorm and the narrow gloomy cave! Luckily, we found a big friendly bear!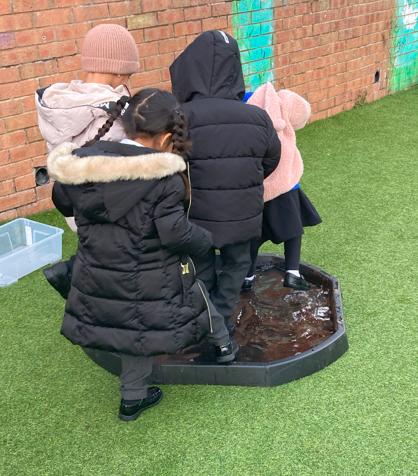 Mud, mud, glorious mud!
The mud kitchen has been super busy lately. The children decided they wanted to make mud pies, cupcakes and pies - we worked together to create a price list for all their creations!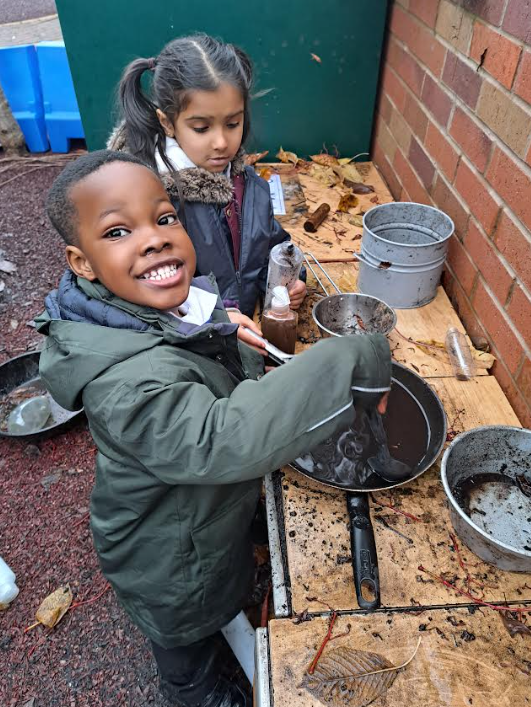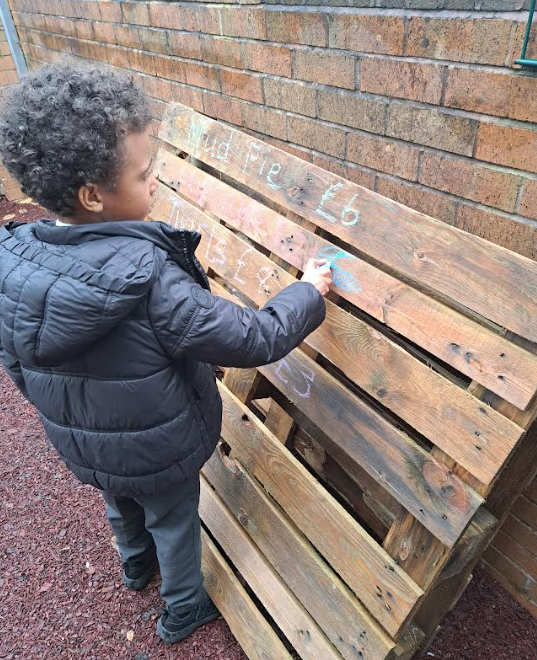 Over the last couple of weeks we have explored the text 'We're going on a Bear Hunt' the children have had lots of fun discovering the clues that the bear left us in and around the classroom. It has been lovely to see how confident the children have become at retelling the story, they enjoyed using the story tray to support them with this.

Click on the link to watch the video we shared in class with Michael Rosen performing the story using sounds and actions.

https://www.youtube.com/watch?v=0gyI6ykDwds
Have you seen the bear?
The children have created some brilliant posters warning others in school of the bear - the posters were a success because everyone was on the look out!
Oh no it's a bear!
This morning the children discovered that we have had a visitor in our outdoor classroom over the half term holiday! We have been busy making posters that we have put up around school to make everyone aware that they need to keep their eye out for the bear!
/i/video/VID_20231025_140216.mp4
How are you feeling?
In Ruby class we are always talking about our own feelings and the feelings of those around us. It was lovely to see some of the children create their own feelings game whilst getting busy in provision, they took turns to roll the feelings cube to one another and they all recreated the face of the emotion it landed on.